Launched here in Fall 2014. Currently more than 1,000 are actively receiving books!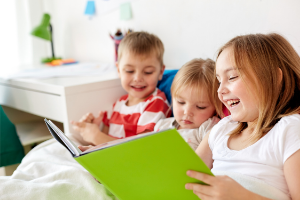 The Program is 100% supported by funds raised/donated outside of UWSC Campaign. Since our launch we have registered/mailed books to over 3,100 Steele County children!

Free book a month for Steele County children ages newborn to 5th Birthday!
Register online by clicking on the LEARN MORE button above.
Registration forms can be picked up at the Owatonna Public Library or Steele County WIC Office.
Completed forms should be dropped off or mailed to our office at 1850 Austin Road, Suite 103 in Owatonna
Parents: books can take 8-10 weeks to begin arriving.